Posted by Rosie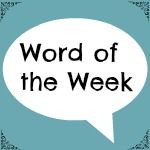 proud
adjective
feeling deep pleasure or satisfaction as a result of one's own achievements, qualities, or possessions or those of someone with whom one is closely associated.
When the boys came home for their rather belated Easter holidays they brought with them their termly school reports. As 2 young English boys in French schools we are immensely proud of their achievements. Tom is above average in all subjects and Ben around the middle of the class. They came to France almost 7 years ago with no French language skills and here they are now, fluent in French, popular and getting good school reports.
Tom also came fourth in a regional triathlon event and Ben was on hand to drive the digger when Simon needed an extra pair of hands recently. Tom is currently practising his saxophone and Ben made us pancakes for breakfast yesterday. So many of the comments in the Gite's Visitor's Book comment on how lovely the boys are and what great hosts/playmates they make!
We have two gorgeous boys - both bright and and both clever in so many ways.