Posted by Rosie
We rear our own turkeys and the question everyone tends to ask us is "Will you be eating one for Christmas?" Actually, the answer is generally "No." They end up being large birds and roasting a whole one gives too much meat for us and often the meat ends up a bit dry. Instead we joint the birds and use the breasts in a variety of ways. One of these is to brine and then roast them which gives a lovely meat, that slices well, similar to ham. It is not a quick recipe as it involves preparing your brine, soaking the meat, then drying it before roasting. However the resulting meat is wonderfully moist and tasty so it is worth the wait.
Herb-Brined Turkey
Ingredients
1 - 4 turkey breasts: each approx 10cm thick
Brine: This is enough brine for 4 breasts so reduce down the amount if you are are doing less.
4l water

225g salt

125g sugar

1 handful of tarragon, sage or marjoram (stalks included)

1 handful of parsley (stalks included)

2 bay leaves

1 head of garlic cut in half horizontally

1 onion sliced (No need to peel if clean)

3 tbs lightly crushed black peppercorns

2 lemons, halved
Herb Brine
Method
1. Combine all the ingredients in a large pan, squeezing the lemon juice in before adding the lemons and heat until the sugar and salt dissolve.
2. Bring to simmering point, then remove from the heat and cool thoroughly.
3. When cool, refrigerate overnight if possible.
4.
The next day place your turkey breast in a container large enough to allow the meat to be totally covered by the brine. A large lidded Tupperware box is great. Add the brine so the meat is fully covered, placing a
plate on top of the meat to ensure it remains totally submerged. Cover the container and put it in the fridge.
5. Calculate how long you will need to brine the turkey:
A boneless turkey breast about 10 cm thick will need 12-18 hours but if it is smaller simply brine it for less time.

You can also brine whole turkeys and chickens. A whole turkey weighting around 7kgs will need 24-36 hours and a whole chicken around 1.5-2kgs will need 8-12 hours.
6. Once brined remove the meat from the brine, rinse well and pat dry. Let it rest, preferably uncovered in the fridge for 3-24 hours. If you prefer you can wrap it in a clean tea towel or muslin cloth to dry.
7. After resting and drying, roast the turkey for the appropriate time for it's size. You need it to reach an internal temperature of 71ºC with clear juices seen when pierced.
8. Leave to rest for at least 15 minutes if serving hot. Alternatively let cool fully and served sliced like ham.
Herb-Brined Turkey
Have you ever had a go at brining food? Have you made bacon, for example, and do you have a foolproof recipe to share?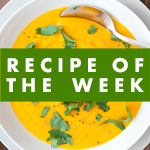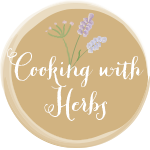 #NoWasteFoodChallenge
#NoWasteFoodChallenge