Posted by Rosie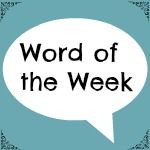 adjective
feeling or expressing distress and annoyance, esp. because of inability to change or achieve something.
Here at Eco-Gites of Lenault we have 2 types of ducks:
Runner ducks: think Jemima Puddleduck, who (supposedly) lay lots of eggs but are no good for eating as they are too skinny and make hopeless mothers as they never go broody.
Edith, Edna and Ernest, the Runner Ducks
Muscovy ducks who don't lay as many eggs, made great birds to eat (mmmm, crispy duck pancakes) and are (supposedly) great mothers who go broody after laying a clutch of eggs.
Harold, Hilda and Hettie, the Muscovy Ducks
The problem is we used to have 5 Runner ducks. Ernest the male and 4 ladies. However Lucy turned out to be Lucius so I sold him, Monsieur Renard ate Jemima and Edna died. Having one male and one female is not an ideal combination as male ducks are rather ...ermmmm, how can I say this politely ..... RANDY! I do however have 2 Muscovy females, Hilda and Hettie. Hilda currently has a brood of 6 ducklings (cute pictures here and here) but I came up with a cunning plan for Hettie. When she started laying I would remove her eggs and eat them
(mmmm - duck egg cakes are lovely)

and let her hatch the Runner ducklings. I could keep any females Runners that hatched and sell the males.
That was the plan but the ducks have done their best to frustrate it. For a start they refused to lay at the same time. Then when they did get it together the Runner eggs kept disappearing. First one, then another and finally a third. They were there in the evening and come the morning, *poof*, one less egg. It turned out that the eggs were getting broken and either Hettie or the hens were eating them. I have no idea if Hettie was just being clumsy or if she knew they weren't her eggs and was smashing them. It's all rather academic though, as Edith, the Runner has now stopped laying and Hettie is about to go broody with only 3 of her own eggs to hatch.
So you can see why I am frustrated - it seemed such a straightforward plan to increase Runner numbers but I had forgotten to factor in that ducks are very adept at thwarting even the simplest of plans!