Posted by Rosie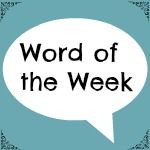 Food
noun
any nutritious substance that people or animals eat or drink in order to maintain life and growth.
Without actually planning it the blog developed a foodie theme this week - from pizza vending machines, via pavlova, through energy saving cooking utensils and on to ratatouille every post had a food related theme. Food has also taken up much of my time this week - produce is coming in thick and fast from the garden now so as well as freezing the excess I have been busy cooking.
This week I have made the following for the first time:
Berry swirl ice-cream (my own made up recipe)

Red cabbage coleslaw
I have also made for later: passata (bottled), jam and baked red cabbage (frozen).
How fabulous is the colour of this red cabbage?
I prepared first night supper for guests - lasagne, salad and pavlova and fed a steady stream of visiting children with iced buns.
And if that wasn't enough I have been busy adding new ideas to my "Food of the Future" board - recipes I want to try pretty soon. Oh and I worked out you can make a passable gravy from scratch in the microwave when the gas runs out.
Yes, definitely a food week!
Have you cooked something new this week? Or can you recommend something else I can do with red cabbage as I still have several more in the garden!